Open letter about credit scores to Quicken Loans' Dan Gilbert, 20190118
Billionaire not paying attention. A reply to a message from Dan Gilbert's Lake Erie empire. #n801469330
| By Greg Fisher
Open letter
Greg Fisher, creditscoring.com
January 18, 2019
Dan Gilbert, billionaire
Detroit
Dear Mr. Gilbert:
Your number is n801469330.
I received a message from someone in your organization who, apparently, is not paying attention to what I am writing about you.
And, apparently, neither are you. In November, addressing you, I wrote: "Employers do not use credit scores; I looked into that a long time ago. You even sent me a message about it."
[NAME WITHHELD]
Date: Thu, Jan 17, 2019 at 1:57 PM
Subject: Question about creditscoring.com
To: greg@truthandfalsity.com

Hello!

My name is [WITHHELD] and I'm an intern reaching out on behalf of rockethomes.com. I noticed that your site provides some great tips for first time home buyers.

We just published an article about the various steps in the home buying process. Check it out here: https://www.rockethomes.com/blog/2019/01/how-long-does-it-take-to-buy-a-house/ We thought it would make an excellent additional resource for your readers, supplementing the terrific work you've already done.

Would you consider linking to this page as a resource for your readers? We would be happy to share your article on our social platforms as well.

Thanks for the consideration!

Kind Regards,

[WITHHELD]
Content Marketing Intern
RocketHomes.com | 701 Griswold, Detroit, MI 48226

If you don't want to receive emails like this from me, please let me know here.
If you noticed my terrific work, then how did you miss my previous letter? Your name is right on my home page. #Myth2
Your number -- a unique ID-- helps keep track of you and your exploits.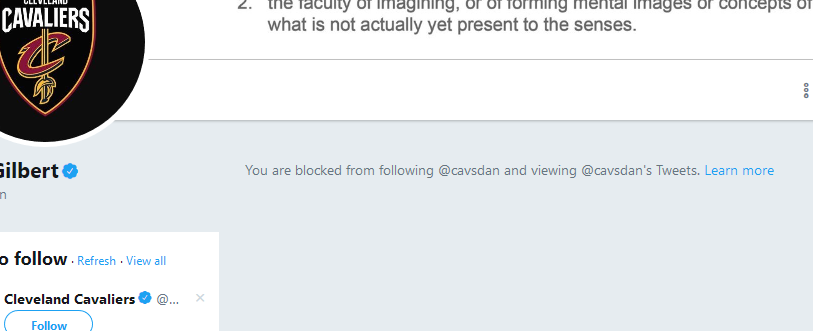 You block me in social media -- and then beg me for a link! Hello? Earth to Dan Gilbert: Are you there, or not? #1602q
Follow the activity of Item #1901H using that hashtag.