Credit Score Myth 24 Repeated By PYMNTS #Myth24
No writer named for misstatement of scale of famous credit score brand; Financial Times gets a link #1510J
| By Greg Fisher
Social media is imploding.
@creditscoring @FT of course i do. Anything you want to say to him, say to me

— Ben McLannahan (@bmclannahan) October 22, 2015
An article on a website states, "FICO determines a consumer's credit score by evaluating a series of criteria to determine likeliness to repay and ranking them with a score from 350-800." #Myth24
By Pymnts. (2018, January 02). FICO Monopoly On Mortgage Lending Threatened. Retrieved June 1, 2018, from https://www.pymnts.com/news/alternative-financial-services/2018/fico-monopoly-on-mortgage-lending-threatened/
That is false. There is no FICO score with such a scale. See Credit Score Myth 24. The story, published at pymnts.com, links to the (infamous) Financial Times. #SocialScienceFiction
There is no byline on that #GA #socialsciencefiction, @austin360. Who wrote it, @omarg? #1510J #Austin #HelloTexas https://t.co/6ZIT7wLAsi

— Greg Fisher ?? (@creditscoring) November 4, 2015
In its HTML code, the title of another pymnts.com page is <title>Social Media Can Boost Or Break Credit Scores | PYMNTS.com</title>. The headline on the page (as if it will actually explain the frightening -- albeit silly -- notion) is "How Social Media Posts Impact Creditworthiness." #SillyNonsense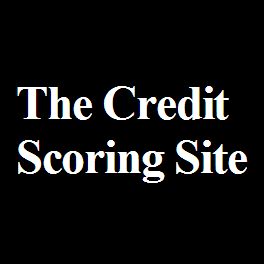 A Fair Isaac spokesman clarified: "The headline about social media posts created a misperception. FICO is not utilizing Facebook data, or any other type of social media data, in calculating FICO Scores."
Last month, there was no reply from the organization responsible for the website's -- ahem -- content. #TheContactGame
@innovatebig If this happened in a major industrial country, it would be decried as Big Brother and never make it past testing. #myth

— Greg Fisher ?? (@creditscoring) September 26, 2013
FROM: Greg Fisher, greg@truthandfalsity.com
TO: Karen Webster, expert, PYMNTS.com and CEO, Market Platform Dynamics; Alexander Terzian, VP, Data and Content Solutions, PYMNTS
DATE: Thursday, May 31, 2018, 12:49 PM
SUBJECT: Re: credit score, date, 1956
Employers do not use credit scores. I looked into it over a decade ago.
What is the name of the person who wrote, "He also digs into how credit scores are used for determining if an employee would be a good employee — despite the fact that credit reports take into account for multiple types of debt, including medical bill debt"?
By PMNTS. (2016, April 14). Last Week Tonight Takes On Credit Report Errors. Retrieved May 31, 2018, from https://www.pymnts.com/news/2016/hbos-john-oliver-rips-into-credit-reporting-agency-errors/
I wrote about you yesterday. Reply today, please.
--
Greg Fisher
Truth and Falsity
truthandfalsity.com
The Credit Scoring Site
creditscoring.com
PO Box 342
Dayton, Ohio 45409-0342
mobile/text 937-681-3224
@iamjohnoliver said, "The only three digits they need to see are the ones on that person's two hands." #Myth2 in a punch line. #1604H (@HBO)

— Greg Fisher ?? (@creditscoring) April 11, 2016
Follow the activity of Item #1510J using that hashtag.