Labor Day, 2015 - Race to Truth
Cash prizes, a solution for Credit Score Myth 2 (false statements that employers use credit scores)
By Greg Fisher

See Myth 2, and the Labor Day, 2013 report (Time Warner).
Race to Truth



Organizer:
Greg Fisher, TruthAndFalsity.com, creditscoring.com
List:
HEAT 1: Bob, Roger
HEAT 2: Ginni, Lori
HEAT 3: Barb, Jamie
Prizes:

$1.00, pride in stating truth and a clear conscience
Deadline:
None
Rules:
Important people are involved in false statements that employers use credit scores and they must stop.

To win the race, persons or entities on the list must be first in their heat to alert the organizer of their correction. Alerts must be sent to the social media account twitter.com/creditscoring in a public message beginning with "@creditscoring" and must remain. There will be three winners (assuming people on the list care about truth), one from each heat.

Winners receive a cash prize.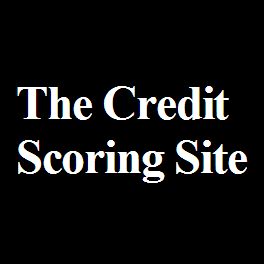 Employers do not use credit scores. In fact, they cannot even get credit scores because the consumer reporting agencies will not sell scores for employment purposes. And, even though that was established seven years ago, the myth continues.
Oblivious to their madness, the people and entities below are not helping the Myth 2 problem.
Do not believe the statements below. They are false. The people who wrote them, whoever they are, do not know what they are talking about. Employers do not use credit scores.
HEAT 1 - Randy vs. Roger
Lawson Bank (Randy). "Today, many businesses, including insurance companies, phone companies and employers use a person's credit score to determine if a product, service or employment offer should be provided." - in the internet domain lawsonbank.com, Lawson Bank, Randy L. Baker President and CEO
Discover Bank (n30810) (Roger). "Landing a job depends on several factors, but did you know a credit score is one of them? Be prepared and learn about what employers are checking on your score."* - in discover.com, Discover Bank, Roger C. Hochschild, president and COO
*Those sentences are the description of the page in its source code. To see it, try the Ctrl+U command while viewing the page in a web browser. #WhatLiesBeneath
HEAT 2 - Ginni vs. Lori
IBM (Ginni). "The rule of thumb when it comes to the numbers is that they are usually looking for a credit score of 750 or better when considering a candidate for employment." - in salary.com, "International Business Machines Corporation ("IBM"), owner of the Salary.com brand and webpage," Virginia M. (Ginni) Rometty, chairman, president and CEO, IBM
State of Minnesota (n532) (Lori). "Credit card companies, auto lenders, mortgage lenders, insurance companies, utility companies, landlords, and employers may use your credit score to determine whether they will offer you credit, a loan, a job, or even an apartment."*† - in mn.us, state of Minnesota, Lori Swanson, attorney general
*That sentence is the description of the source code of the page about credit scores. It appears on other pages in their "Related Posts" section. To see it, try the Ctrl+U command while viewing the page in a web browser. #WhatLiesBeneath
†Source code also says "tanasunion" (Who is Tana?), and does not use nofollow tags.
HEAT 3 - Barb vs. Jamie
Citibank (n1461) (Barb). "Lenders, insurers, landlords, employers and utility companies use your credit score to determine if you qualify for a loan, and at what interest rate and credit limit." - Citibank, N.A., Barbara Desoer, CEO
JPMorgan Chase Bank (n100008) (Jamie). "Credit scores can be used by property rental agencies, mobile phone companies, insurance companies and employers."*† - in chase.com, JPMorgan Chase Bank, N.A., James Dimon, CEO
*Click on the "Credit Basics" tab, then "View details ˅" of "How your score matters."
†Mr. Dimon, your error seems to be hidden from Noosh. A heading in one of the articles she wrote for you is "Myth #4: Employers Can Check My Credit Score." #TheCompanyHeKeeps